Segment Web Design
Web and interaction design, illustration (2016–2017)
35% higher conversion than previous homepage design, resulting in over $1 million in new annual recurring revenue.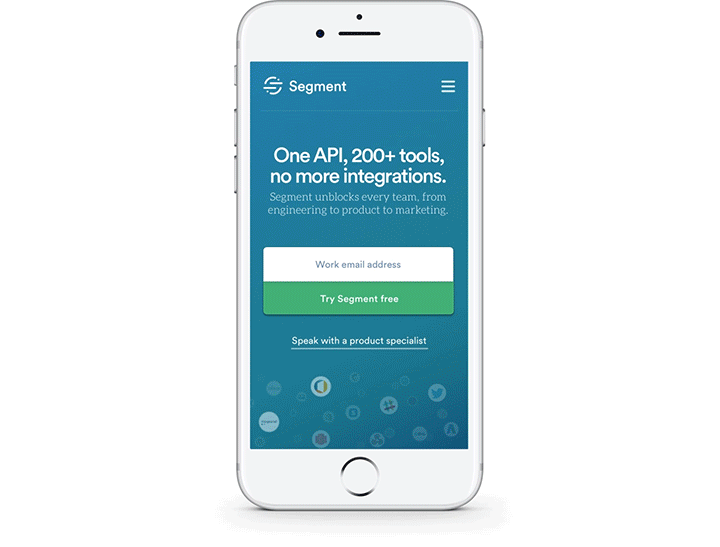 We also designed a fully responsive version to test the effect of using a listener to detect screens size against faster load time (no listener/dynamic resizing).

Product page with interactive hero, letting you see performance improvements in four different coding languages.